2013 Kamloops Fathers' Day Walk/Run
Free Drum Circle – Prostate Cancer Walk/Run June 16th – Wild Life Park
Please register for this great event and worthy cause. Participants are wanted!!
Music Lovers – Drummers: Join Djembe Django" Drummers for a free drum circle. Come and drum some fun for this prostate cancer fundraiser – walk / run around the wildlife park.
Come and join the howling wolves. Be at the gazebo by the wolf pen by 9:15. We start at 9:30. Bring a chair and water bottle and dress festive! We drum for about an hour. Register with Raven at djembedjango@hotmail.com   to borrow a drum, it's a free rental! When you enter the park, let them know you're with the drummers.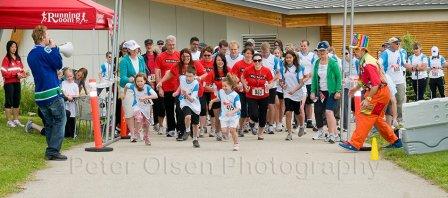 Date: Sunday June 16, 2013
Location: BC Wildlife Park, 9077 Dallas Drive, Trans Canada Highway, 15 minutes east of Kamloops city centre.
What's Happening:  Stay and enjoy post-race activities of a free pancake breakfast, beverages, and great draw prizes for all walk / run fundraisers!
STAY TUNED for current 2013 info. This info below is from 2012.
Event Day Registration: 8:00 AM – 9:30 AM Event Start Time: 9:30 AM
Parking: Free   Hotline:  For more information, please call the hotline at 604-574-4012
Mail in Registration: #4 – 17918 – 55th Avenue, Surrey, BC V3S 6C8
Volunteering: To volunteer for the event please email: info@prostatecancerbc.ca with your contact information or give us a call at 1-877-840-9173